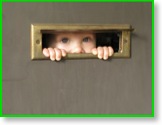 Questions? Comments? Complaints? Just wanna chew the fat? I'd love to hear from you.
Shoot me an email at the following address: mischiefmari[AT]gmail[DOT]com and I'll respond within 24 hours.
To stay ahead and on top of things, please, oh please,
subscribe to my blog
.
Thank you so much for spending some of your precious time here at mischief mari cookies. I hope you've enjoyed your visit and that I'll see you again.
Now, run along and have an okay day.